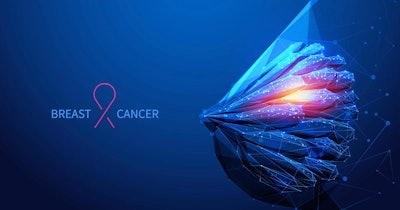 Hologic and its subsidiary Biotheranostics on Tuesday announced study data showing that the Breast Cancer Index test identified which premenopausal patients with early-stage, hormone-receptor positive (HR+) breast cancer benefited from the addition of ovarian function suppression (OFS) to primary adjuvant endocrine therapy.
The Breast Cancer Index test is the first biomarker to be evaluated in a cohort from the Suppression of Ovarian Function Trial (SOFT), Hologic noted.
The translational study results were presented during a general session on December 6 at the 2022 San Antonio Breast Cancer Symposium (SABCS).
"There is a significant need for biomarkers to aid in treatment decisions for premenopausal women with breast cancer," Dr. Ruth O'Regan, chair of medicine and a professor at the University of Rochester, said in a statement. "Our study presented at SABCS is the first to examine a biomarker's ability to determine benefit of ovarian function suppression in these women."
The data found that the Breast Cancer Index test identified women who benefited from ovarian function suppression as well as those who did not.
That's "incredibly important given the potential impact of this more intensive treatment approach in young women," O'Regan said. "While these data are promising, we look forward to further investigating the test's utility to help inform ovarian function suppression treatment decisions in the future."
The Breast Cancer Index test is a molecular, gene expression-based test that provides information to help physicians individualize treatment decisions for patients with early-stage, HR+ breast cancer.