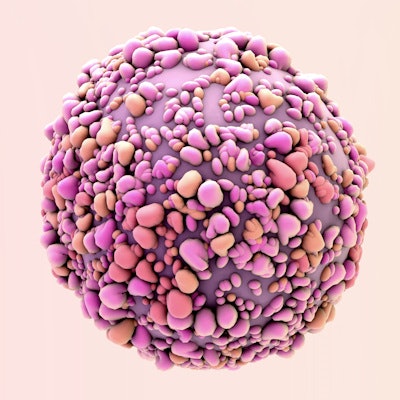 Agendia is directing attention to two poster presentations involving its MammaPrint 70-gene panel and BluePrint 80-gene panel at this week's European Society for Medical Oncology (ESMO) Breast Cancer Congress 2022 in Berlin, Germany.
The first poster presentation concluded that the next-generation sequencing versions of MammaPrint and BluePrint are equivalent to a centralized microarray test, according to the vendor.
The second presentation reported analysis from a budget impact model that projected significant annual savings for breast cancer care in Belgium from the use of MammaPrint. The model estimated that MammaPrint would produce annual savings of more than 5.8 million euros ($6.1 million U.S.) -- an average savings of 3,900 euros ($4,104) per patient -- compared with the standard clinical care for breast cancer patients in Belgium, Agendia said.