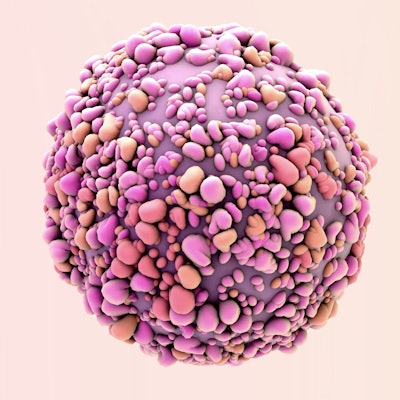 Molecular diagnostics firm Biocept is directing attention to research involving its CNSide cerebrospinal fluid (CSF) assay that was presented at the 2021 San Antonio Breast Cancer Symposium (SABCS).
The poster, which was selected as a Spotlight Presentation at SABCS, demonstrated CNSide's ability to identify HER2 and other actionable tumor alterations in the CSF of patients with stage IV breast cancer and leptomeningeal disease (LMD), according to the company.
After being used to characterize CSF tumor cells in 63 patients, the CNSide assay detected HER2 amplification in 56% of the cases. What's more, the metastatic cancer's HER2 status differed between the primary tumor and LMD in 38% of the patients, offering new information to help in treatment decisions, Biocept said. Of those patients, more than 80% exhibited a switch from a HER2-negative primary tumor to HER2-positive LMD, according to the firm.