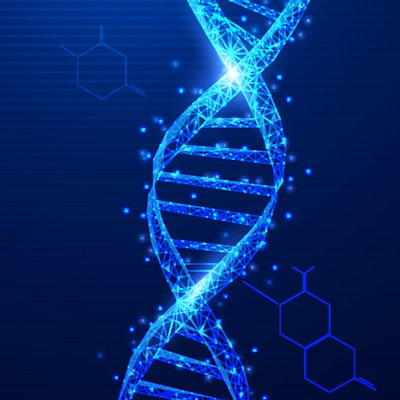 Women who have mutations associated with breast cancer are not necessarily at higher risk as previously thought, according to a large review of epidemiology studies published January 20 in the New England Journal of Medicine.
The review incorporates the findings of the Cancer Risk Estimates Related to Susceptibility (CARRIERS) consortium, a group evaluating predisposition genes and the incidence of breast cancer. Drawing from U.S. population studies, researchers evaluated hereditary cancer genetic testing for 12 established breast cancer genes in a total of 32,247 women with breast cancer and 32,544 women without breast cancer. Results were published by Fergus Couch, PhD, a consultant in experimental pathology and laboratory medicine at the Mayo Clinic, and colleagues.
Women who do not have a family history of breast cancer are generally at lower risk for developing the disease. But 30% of breast cancer mutations were found in women who are not at high risk, Couch said in a statement. The results suggest a need to adjust risk estimates according to the researchers and will inform the ongoing debate about screening for cancer risk in the general population.
"Most commercial genetic testing for hereditary cancer is based on multigene panels," the authors noted in the publication. "However, many genes included on commercially available panels were not associated with an increased risk of breast cancer in the population-based CARRIERS analysis."