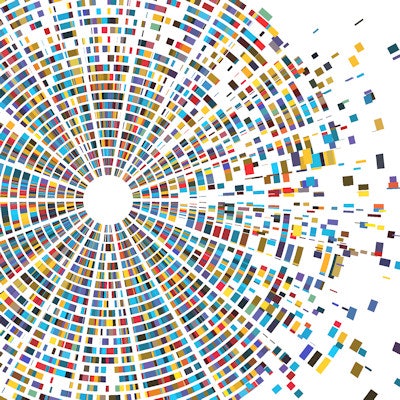 Women 65 and younger with a breast cancer diagnosis should be offered genetic testing to determine if they are at risk for additional cancers, according to a study published online March 3 in the Journal of Clinical Oncology.
The National Comprehensive Cancer Network's (NCCN) current guidelines for genetic testing recommend it for women younger than 46 who are diagnosed with breast cancer, regardless of family history or cancer subtype. But expanding the age range for genetic testing would help identify more women with mutations that make them vulnerable, concluded first author Dr. Siddhartha Yadav, a hematology-oncology fellow at the Mayo Clinic in Rochester, MN, and colleagues.
"This change would help identify 98% of women with BRCA1 and BRCA2 mutations, and more than 90% of women with mutations in other predisposition genes, while avoiding testing of 20% of all breast cancers," senior author Fergus Couch, PhD, a consultant in Mayo's division of experimental pathology and laboratory medicine, said in a statement released by the clinic.
Professional groups are inconsistent regarding who should undergo genetic testing for breast cancer, the researchers noted. For example, in contrast to the NCCN's guidelines, the American Society of Breast Surgeons (ASBrS) recommends that all women with a personal history of breast cancer undergo genetic testing. So Yadav and colleagues sought to compare the two sets of guidelines and determine if expanding the age range for genetic testing would catch more cancers.
The researchers used data from the Mayo Clinic Breast Cancer Study (MCBCS), a registry of all women evaluated at the clinic for a diagnosis of invasive breast cancer or ductal carcinoma in situ (DCIS) between May 2000 and May 2016. The study cohort included 3,907 women (84% with invasive cancer and 16% with DCIS).
When the researchers assessed all known breast cancer predisposition genes in the clinic's breast cancer registry, they found that NCCN guidelines missed about 30% of patients with genetic mutations that are known to increase the risk of developing breast cancer. Yet following the ASBrS recommendation to offer all women with breast cancer genetic testing also has its challenges.
"First, the substantially higher number of women tested, estimated at another 52% in this study, will lead to increased costs," the investigators wrote. "Second, the added volume may exacerbate current unmet needs for genetic services and counseling."
That's why starting with expanding the age range for genetic testing in women with breast cancer appears to be a solid solution, with the potential "to achieve > 90% sensitivity for nine predisposition genes and six high-risk genes, and > 98% sensitivity for BRCA1 or BRCA2," the group noted.