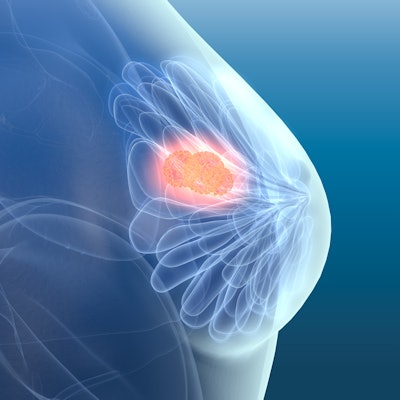 Qiagen has announced the European launch of its therascreen polymerase chain reaction (PCR) kit for detecting PIK3CA mutations in patients with late-stage breast cancer, following receipt of the CE Mark.
The PIK3CA Rotor-Gene Q (RGQ) PCR kit is a diagnostic assay capable of detecting 11 mutations in the PIK3CA gene that are present in approximately 40% of advanced breast cancer cases, the company said in a statement. Clinicians can use the PCR kit to analyze DNA obtained from both formalin-fixed, paraffin-embedded (FFPE) tissue and plasma specimens.
Qiagen launched its therascreen PIK3CA test in the U.S. last year as a companion diagnostic with alpelisib (Piqray, Novartis) after receiving clearance from the U.S. Food and Drug Administration.