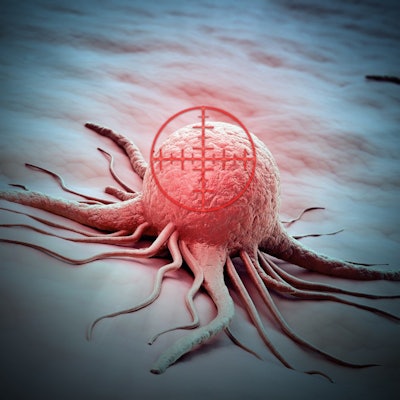 Screening for autoantibodies against tumor antigens in blood shows promise for detecting early-stage breast cancer, researchers at the University of Nottingham reported on November 3 at the U.K. National Cancer Research Institute (NCRI) Cancer Conference.
For the study, the researchers from the university's Centre of Excellence for Autoimmunity in Cancer screened for autoantibodies to 67 tumor-associated antigens in 180 samples, half of which were positive for breast cancer and half of which were controls, using optimized protein microarray technology. The results were delivered in a poster presentation on November 3 at the meeting, which is being held in Glasgow.
A panel of five tumor-associated antigens identified breast cancer in 29% of the cancer samples and determined that 84% of the control group samples were not cancerous. With a panel of nine, the researchers correctly identified 37% of the cancer samples and found that 79% of controls were cancer-free. They are now testing a panel of nine antigens in a study of 800 patients.
The autoantibody concept is applicable to other tumor types. Oncimmune's seven-antigen EarlyCDT-Lung blood test is being evaluated in a randomized controlled trial of 12,000 participants by the National Health Service (NHS) in Scotland.