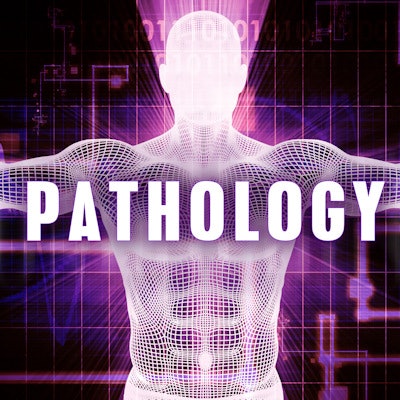 Pathology software company Gestalt Diagnostics announced two tie-ups related to the interpretation of cancer images -- one with artificial intelligence (AI) specialist MindPeak for breast cancer image analysis and a separate alliance with Flagship Biosciences covering support for testing of programmed cell death ligand 1 (PD-L1).
Gestalt markets the PathFlow software platform for managing pathology images in laboratories. MindPeak has a software program for research use only called BreastAI to evaluate breast cancer immunohistochemistry tests. The partners are developing an integrated workflow that allows pathologists to send regions of interest on digital breast cancer images to MindPeak, access AI algorithms quickly, and get annotated results back in real-time. This will result in improved efficiency, with faster turnaround times in labs, according to the companies.
Separately, Gestalt announced an alliance with Flagship Biosciences to incorporate Flagship image analysis for PD-L1 testing into the PathFlow platform, with the goal of automating and streamlining workflow.
Gestalt is showcasing its pathology platform and providing information about the new alliances at the Pathology Visions conference, being held October 6-8 in Orlando, FL.