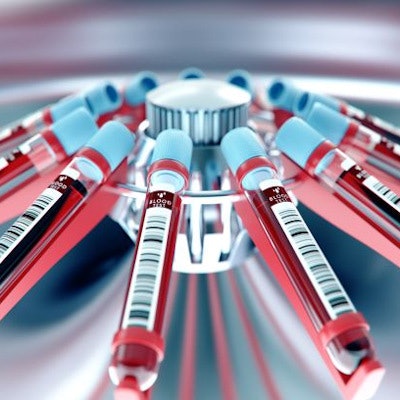 A liquid biopsy blood test for breast cancer shows promise for monitoring disease progression and helping patients avoid unnecessary surgeries, according to a research article published online August 7 in Science Translational Medicine.
The targeted digital sequencing (TARDIS) test is up to 100 times more sensitive than other blood-based cancer monitoring tests, concluded the group led by Bradon McDonald from the Translational Genomics Research Institute in Phoenix.
Also, it is precise enough to show whether early-stage breast cancer patients have responded to drug therapy before surgery. The test is able tell early on whether treatment is working, potentially as soon as after once cycle, according to the researchers.
TARDIS works by identifying and quantifying small amounts of circulating tumor DNA (ctDNA) -- as few as two parts per 100,000 in a patient's blood.
The sensitivity of the TARDIS test make it a more precise tool than imaging, and it is less invasive than traditional biopsies, which only provide results for one area at a time. Because liquid biopsies only require a blood draw, they can be performed safely as needed to check a person's disease status.
The study authors hope the TARDIS test could eventually be routinely used to track patients' cancer treatment progress and discover when they are disease-free.