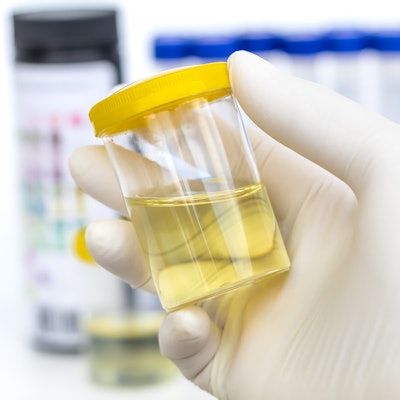 KDx Diagnostics said that its URO17 immunocytochemical biomarker test for detecting bladder cancer recurrence has received the breakthrough device designation from the U.S. Food and Drug Administration (FDA).
The test screens for keratin 17, a protein biomarker for urothelial cancer. It was invented by KDx co-founder Nam Kim, PhD, with research groundwork contributed by Dr. Kenneth Shroyer, PhD, chair of pathology at Stony Brook Medicine. KDx is positioning it as a noninvasive alternative to cystoscopy, which involves the insertion of a hollow tube with a lens through the urethra into the bladder.
In an initial study, the URO17 test in conjunction with urine cytology demonstrated sensitivity of 100% and specificity of 96% for detecting recurrent bladder cancer in urine samples.