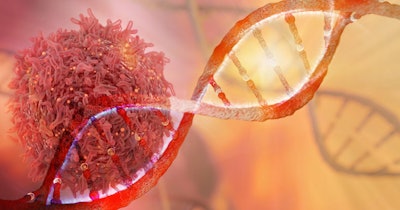 Geneseeq Technology said on Tuesday that it has obtained the CE Mark for its liquid-biopsy multicancer minimal residual disease detection (MRD) and multicancer early detection (MCED) kits to detect patients with solid tumors.
The company said that the regulatory designation will enable it to expand its global business operations and establish new partnerships in the European market.
According to Geneseeq, the MRD detection kit employs ultradeep sequencing technology to detect low amounts of circulating tumor DNA (ctDNA) in the peripheral blood after surgical intervention. The multicancer early detection kit leverages next-generation sequencing-based technology to assess multiomics features of circulating free DNA (cfDNA) and detect tumorigenesis.
"Obtaining the CE Marks for both our MRD and MCED kits is an important milestone for Geneseeq to bring personalized liquid biopsy tests to patients worldwide," Dr. Xue Wu, Geneseeq Technology CEO, said in a statement.
Geneseeq said that its genomic testing services include pan-cancer panels that can analyze more than 400 genes and cancer-type specific gene panels to help match a patient to the optimal treatment.