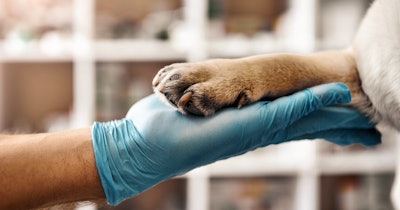 Epigenetics company VolitionRx on Thursday announced the launch of its Nu.Q Vet Cancer Screening Test in U.S. markets and the test's forthcoming launch in the EU by Heska, a global provider of advanced veterinary diagnostics.
The EU product launch will be done through Heska's veterinary diagnostic laboratories, Volition said.
According to Volition's website, the Nu.Q Vet Cancer test is an enzyme-linked immunoassay (ELISA)-based blood screening test that streamlines the diagnostic process for older or "at risk" dogs.
"Implementing the Nu.Q(R) Vet Cancer Screening Test at annual wellness visits can help detect cancer at an early stage, even before symptoms appear, allowing for a better chance of effective treatment and improved outcomes," Dr. Tom Butera, CEO of Volition Veterinary Diagnostics Development, said in a statement.