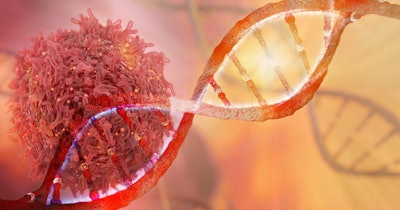 Natera on Wednesday announced that it has been awarded a nationwide contract with the U.S. Department of Veterans Affairs (VA) National Precision Oncology Program to provide minimal residual disease (MRD) and monitoring services using Natera's MRD test, Signatera.
Signatera is a circulating tumor DNA (ctDNA) test for molecular MRD assessment and treatment monitoring in patients who have been previously diagnosed with cancer.
According to the firm, the test has been validated across multiple cancer types for the early detection of cancer recurrence, as well as assessing response to treatment in conjunction with imaging, with supporting data published in 35 peer-reviewed publications. Signatera is approved by Medicare for use in colorectal cancer, muscle-invasive bladder cancer, and pan-cancer immunotherapy monitoring.
The VA is the largest integrated healthcare system in the U.S. Through this contract, which went into effect September 15, Signatera will be available for serial testing use to the more than 450,000 veterans living with cancer in the U.S.
"We are proud to partner with the VA to make Signatera accessible to our nation's veterans," said Solomon Moshkevich, Natera's general manager of oncology. "We look forward to working with the VA and other integrated health systems around the country to integrate Signatera into standard clinical practice, with the goal of improving clinical outcomes and reducing the costs associated with unnecessary treatment."