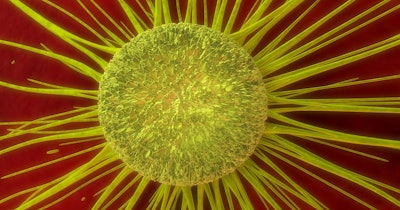 The number of diagnoses of breast and prostate cancer still remain significantly below levels reached prior to the COVID-19 pandemic, according to research from Quest Diagnostics published on Monday in the Journal of Clinical Oncology (JCO) Clinical Cancer Informatics.
The researchers also concluded that although overall cancer diagnoses have increased over the last two years, the gains have not been enough to offset delayed or missed diagnoses earlier in the pandemic. As a result, the findings suggest that more people are living with undiagnosed cancers now than before the pandemic's onset.
The Quest group analyzed 1,144,879 deidentified results of laboratory tests the company performed between January 2018 and March 2022 to calculate the number of new diagnoses for breast, colorectal, lung, pancreatic, cervical, gastric, esophageal, and prostate cancers. For the period from April 2021 to March 2022, diagnoses of prostate cancer remained at 17% below pre-pandemic levels, while diagnoses of breast cancer were still 11% below the years prior to the COVID-19 pandemic.
In other findings from the Quest Health Trends study, the researchers reported that the number of cancers diagnosed between March and May 2020 dropped by 30%, with significant declines for all eight cancer types studied. From June 2020 through March 2021, the number of diagnoses was 15% lower than pre-pandemic levels. Finally, the number of cancer diagnoses between April 2021 and March 2022 was 11% lower than prior to the pandemic.
Quest said that more than 600,000 people are projected to die of cancer in 2022. And nearly 30% of new cancer diagnoses this year are expected to be breast and prostate cancer, according to the company.