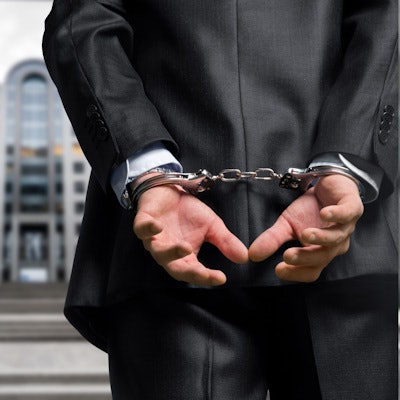 The former chief of pathology and laboratory medical services at a U.S. Department of Veterans Affairs (VA) medical center in Arkansas was sentenced to 20 years in prison on charges he was intoxicated on the job, incorrectly diagnosed patients, and falsified medical records.
In 2020, the defendant, Robert Morris Levy, pleaded guilty to involuntary manslaughter and mail fraud after being indicted on the charges in 2019. A judge also ordered him to pay about $497,000 in restitution for one count each of involuntary manslaughter and mail fraud. He worked at the Veterans Health Care System of the Ozarks in Fayetteville until he was terminated in 2018.
While employed at the VA, Levy incorrectly diagnosed diseases and falsified medical records, according to VA officials. In one instance, he misdiagnosed lung cancer in a veteran. The patient later died without treatment.
Even before his termination, Levy had received disciplinary action at the VA location. In 2016, the facility suspended the pathologist for being intoxicated on duty. Levy completed a three-month program and returned to work under the condition he maintain sobriety and undergo drug and alcohol screening.
However, Levy used an undetectable chemical substance to avoid testing positive, officials noted.
"This sentence should send a strong message that those who abuse their positions of trust in caring for veterans will be held accountable," stated VA Inspector General Michael Missal in a press release.