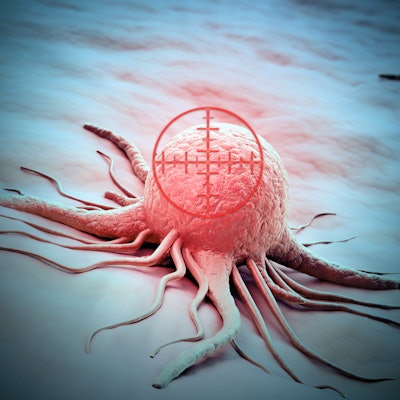 A blood test administered prior to CAR-T cell treatment may identify which patients are predisposed to developing neurotoxic side effects in the days and weeks after therapy, according to research published Thursday in JAMA Oncology.
Analyzing blood samples from patients before, during, and after CAR-T cell therapy, Washington University School of Medicine researchers found that levels of neurofilament light chain (NfL) proteins are higher in patients who develop neurotoxic complications.
High levels of the protein are present before therapy begins and remain elevated throughout treatment and up to a month after, the researchers said.
A general marker of damage to neurons, NfL has been used to measure or monitor the severity of several neurologic diseases, including Alzheimer's disease and multiple sclerosis.
CAR-T cell immunotherapy uses genetically modified T cells to target and attack certain types of leukemia and lymphoma.
While it can eliminate cancer in some patients who would otherwise succumb to the disease, the immunotherapy also comes with the risk of a range of side effects, some of which affect brain function and can be life-threatening.
"Our study suggests that some patients receiving CAR-T cell therapy have previously undetected damage to neurons present at baseline, before we even begin preparing them for this treatment," said Dr. Omar Butt, lead author of the study and an instructor in medicine who treats patients at Siteman Cancer Center at Barnes-Jewish Hospital and Washington University School of Medicine.
"We don't know the origin of this damage, but it appears to predispose them to developing neurotoxic complications. If we understand who is at risk of these complications, we can take early steps to prevent it or reduce the severity," he added in a statement.
The study was relatively small, involving 30 patients treated at Siteman Cancer Center and Case Comprehensive Cancer Center at Case Western Reserve University in Cleveland.
However, the investigators believe the research could help doctors anticipate life-threatening side effects and allow them to begin giving treatments that can reduce the neurotoxic effects early during a patient's treatment. It also opens the door to developing ways to prevent the side effects or reduce their risk before CAR-T cell therapy begins.
The researchers said they plan to continue their studies to find the origin of neuronal damage in cancer patients.