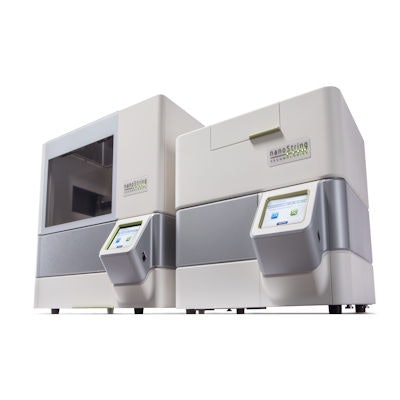 Veracyte has licensed exclusive rights to a 52-gene signature for idiopathic pulmonary fibrosis (IPF) from Yale University and plans to develop a blood test for use on its diagnostics platform.
Developed by Yale's Dr. Naftali Kaminski and colleagues, the test predicts rapid disease progression associated with IPF. Experience with the gene signature in a multicenter study was published by Kaminski et al in Lancet Respiratory Medicine (November 2017, Vol. 11, pp. 857-868). Some 200,000 patients in the U.S. and Europe are evaluated for IPF and other interstitial lung diseases every year and knowing the severity of the disease could help guide them to the right treatments, the company noted.
The test will be designed for use on Veracyte's nCounter FLEX Analysis system and will complement the company's Envisia Genomic Classifier, which is designed to help distinguish IPF from other similar diseases. Veracyte licensed exclusive global rights to the nCounter diagnostics platform from NanoString at the end of last year in a $50 million deal.
Veracyte has also established an agreement with Yale involving genomics research related to interstitial lung diseases at Kaminski's lab.