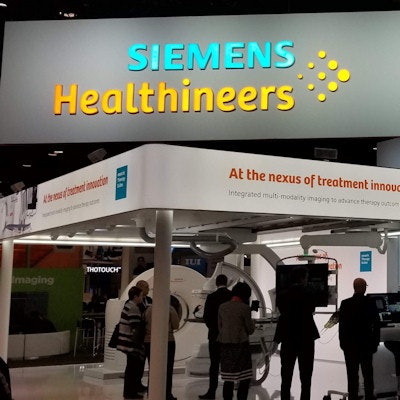 Siemens Healthineers said it is now providing its Enhanced Liver Fibrosis (ELF) testing service in 49 U.S. states, Washington, DC, and Puerto Rico.
Siemens' ELF test analyzes quantitative measurements taken from a patient's blood sample for three markers of liver fibrosis: hyaluronic acid (HA), amino-terminal propeptide of type III procollagen (PIIINP), and tissue inhibitor of metalloproteinase 1 (TIMP-1).
The algorithm generates a score that can help identify patients with chronic liver disease, including nonalcoholic fatty liver disease, and stratify these patients' risk of developing adverse liver-related events, according to Siemens.