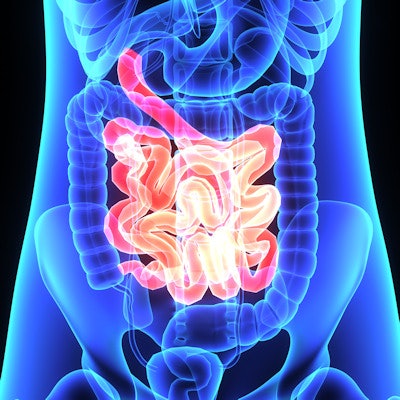 First-degree relatives of people with celiac disease (CD) should be screened for the disease, even though guidelines offer conflicting advice on this matter, according to a study by gastroenterologists published on August 22 in Mayo Clinic Proceedings.
Out of 360 first-degree relatives (parents, children, and siblings) of celiac patients, 44% tested positive for the condition in a retrospective study of Mayo Clinic records and registry data, reported senior author Dr. Imad Absah, a pediatric gastroenterologist at the Mayo Clinic in Rochester, MN, and colleagues. The relatives who had celiac were often asymptomatic (28% of cases) or had symptoms that did not fit the classic profile of the disease (66%).
Furthermore, a high level of anti-tissue transglutaminase (anti-TTG) antibodies on blood tests was "associated with villous atrophy on small bowel biopsies, irrespective of symptoms," the group wrote.
The authors acknowledged that professional guidelines in the U.S. conflict when it comes to screening people who are at risk for celiac due to heredity but who do not have symptoms. The U.S. Preventive Services Task Force has stated that screening is only appropriate for first-degree relatives who are symptomatic.
"This contradicts the belief of providers who should be vigilant and actively screen for CD in light of a changing presentation from classic to silent or [nonclassic] presentation," Absah and colleagues wrote. "A better detection rate of CD could conceivably prevent long-term complications like nutritional deficiencies, development of autoimmune conditions, and small bowel malignancy known to occur in undiagnosed CD cases."
Blood test boasts high sensitivity, specificity
The researchers reported high sensitivity and specificity -- 87% and 82%, respectively -- for the anti-TTG test in determining if there is villous atrophy on biopsy, when a threshold of ≥ 2.75 of the upper limit of normal was applied. They concluded that this finding needs to be confirmed in larger multicenter, prospective studies, but they also advised that gastroenterologists and general practitioners ask their patients about their family history of celiac and consider testing them if they have first-degree relatives with the disease.
The Mayo report followed on the heels of a study published in the Journal of the American Medical Association that showed an association between gluten intake in early childhood and celiac disease. It's estimated that 1% of the U.S. population has celiac and that the disease is underdiagnosed. The College of American Pathologists advises testing for total immunoglobulin A followed by anti-TTG, both of which can be done with a single blood draw.