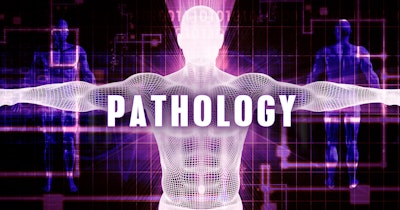 Hamamatsu on Tuesday announced a multiyear distribution agreement with Siemens Healthineers with the aim of expanding digital pathology adoption.
Under the agreement, Hamamatsu will provide its NanoZoomer whole-slide scanners to support Siemens Healthineers' expansion into digital pathology in the Americas and Europe.
Financial and other terms of the agreement were not disclosed.
Hamamatsu noted that digital pathology is at a tipping point, and the evolution from glass to digital is transforming standards of care. The technological combination of high-speed, high-resolution imaging; trusted medical data storage; fast, secure data transmission; and intuitive, interoperable workflows with continual improvements in artificial intelligence are the key pillars supporting this movement, the firm said.
In the U.S., the Hamamatsu NanoZoomer S360MD Slide scanner system, also known as the NanoZoomer system, is an automated digital slide creation, viewing, and management system. It is intended for in vitro diagnostic use as an aid to the pathologist for reviewing and interpreting digital images of surgical pathology slides prepared from formalin-fixed paraffin-embedded tissue.