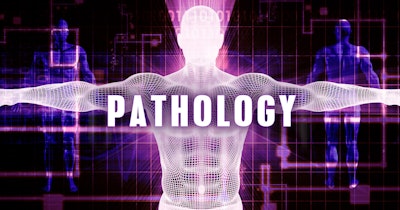 U.S. pathology services provider PathGroup is expanding its operations with Proscia's digital pathology software platform Concentriq Dx.
PathGroup supports more than 15,000 referring physicians and more than 200 hospital customers with diversified laboratory testing services and customer service. It operates a fully digital primary diagnosis approach at its centralized laboratory in Nashville, TN.
Meanwhile, the Concentriq Dx pathology platform enables routine diagnosis for laboratory networks. By streamlining collaboration and enabling remote image viewing, it enables pathologists to deliver high-quality results through broadened access to expertise, Proscia said.
The platform also offers interoperability with leading scanners and image analysis applications.
It is CE-marked under the EU's In Vitro Diagnostic Medical Devices Regulation (IVDR) and available for primary diagnosis in the U.S. during the COVID-19 public health emergency.
Digital pathology shifts diagnosis from the microscope to whole slide imaging, unlocking insights previously unseen by the human eye. It provides a basis for efficiency gains that are helping laboratories to overcome a range of systemic challenges, Proscia noted.
This is happening when the number of cancer cases is expected to rise 47% between 2020 and 2040. Further, in 2021, only 65% of pathology groups looking to hire could fill all open roles, providing a driver for the adoption of digital pathology.