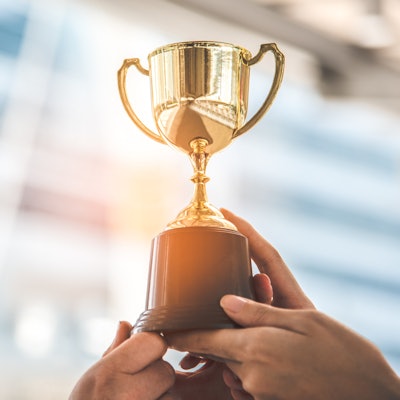 The American Association for Clinical Chemistry (AACC) announced the winners of its 2022 awards program for outstanding research and service in the field of laboratory medicine.
"Congratulations to this year's award winners, whose dedication to and innovative work in the field of laboratory medicine has been essential to driving healthcare forward," said AACC President Dr. Stephen Master, in a news release.
The following winners will receive recognition during the 2022 AACC Annual Scientific Meeting and Clinical Lab Expo to be held in Chicago July 24-28:
2022 AACC Award Winners
Wallace H. Coulter Lectureship Award: George Church, PhD, Harvard University
Outstanding Lifetime Achievement Award in Clinical Chemistry and Laboratory Medicine: Michael J. Bennett, PhD, University of Pennsylvania
Outstanding Contributions to Education in Clinical Chemistry: David Hage, PhD, University of Nebraska, Lincoln
Outstanding Contributions Through Service to the Profession of Clinical Chemistry: Dr. James D. Faix, Quest Diagnostics
Outstanding Scientific Achievements by a Young Investigator: Christopher W. Farnsworth, PhD, Washington University School of Medicine
Clinical Laboratory Scientist Achievement Award: Peggy Mann, University of Texas Medical Branch
AACC Past President's Award: David G. Grenache, PhD, TriCore Reference Laboratories
2022 AACC Academy Award Winners:
AACC Academy Award for Outstanding Contributions to Clinical Chemistry in a Selected Area of Research: Rossa W.K. Chiu, PhD, The Chinese University of Hong Kong
AACC Academy Professor Alvin Dubin Award for Outstanding Contributions to the Profession and the Academy: Roger L. Bertholf, PhD, Houston Methodist Hospital
AACC Academy George Grannis Award for Excellence in Research and Scientific Publication: Ruben Y. Luo, PhD, Stanford University
Bios and details on the work of the awardees can be found on the AACC's website.