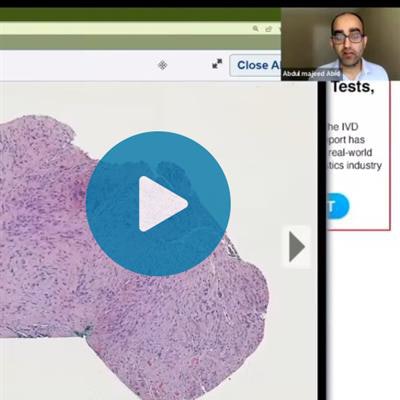 A 44-year-old woman with no history of trauma or family history of breast cancer presented with a left-sided breast mass. A diagnostic mammogram revealed an irregular mass at least 29 mm, classified as BI-RADS 5.
The mammogram revealed the mass measuring at the 2 o'clock position and 8 cm from the nipple. Biopsies were obtained for a histological examination.
In this Case Study Review, Dr. Abdul Abid of the University of Texas Medical Branch in Galveston walks through the pathology case and the tools that were used.
What do you think is the most likely clinical diagnosis? Watch to the end to find out!