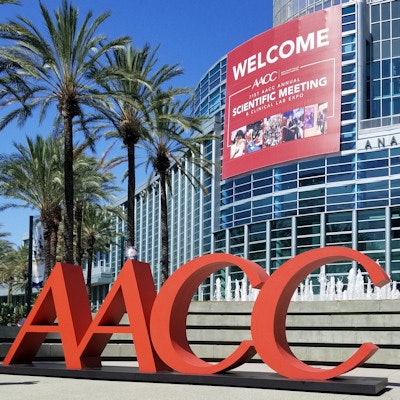 The American Association for Clinical Chemistry (AACC) has elected Shannon Haymond, PhD, as president-elect of its board of directors. The association also elected new board members and nominating committee members.
Haymond, who is vice chair for computational pathology and director of the clinical mass spectrometry lab at Ann & Robert H. Lurie Children's Hospital of Chicago, will serve as president-elect of the AACC starting August 2021. She will serve as president from August 2022 to July 2023.
Additionally, Joe El-Khoury, PhD, and Bonny Van, PhD, will serve as board members from August 2021 to July 2024 and Alison Woodworth, PhD, will serve as a board member from August 2021 to July 2022.
The following members were elected to serve on AACC's nominating committee from August 2021 to July 2024:
Linnea Baudhuin, PhD
Roger Bertholf, PhD
Dennis Dietzen, PhD