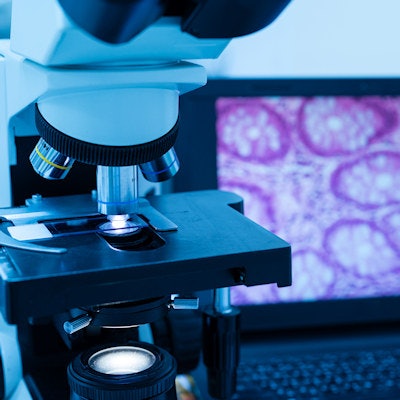 Proscia is set to launch the next generation of its Concentriq digital pathology platform on June 15. The new release features performance, functionality, and design enhancements, according to the company.
New features of Concentriq include a "microscope-like viewing experience" from within a digital pathology environment, according to the vendor. The new version also brings streamlined sharing capabilities, improved access to expertise, and the ability to work remotely, Proscia said.
In addition, customers can utilize Concentriq to bring multisite laboratory networks together on a single platform; a single deployment of Concentriq now supports an unlimited number of sites and users, as well as multiple laboratory information systems and scanner types, according to the company.
The upgrade also helps to accelerate case review, as well as expand the breadth of diagnostic information with the integration of optional artificial intelligence (AI) applications, Proscia said. Its open application programming interface (API) enables users to incorporate AI applications from Proscia and third parties into routine operations, with AI results viewable alongside all other pathology data, the company said.