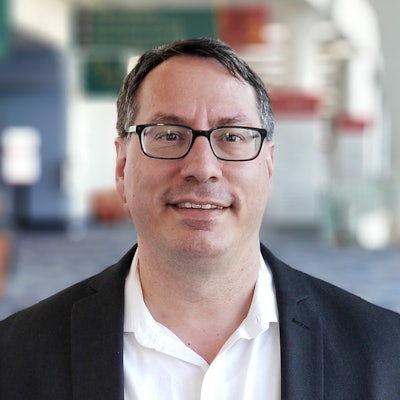 Digital pathology offers numerous advantages over traditional systems, but it's taken some convincing nevertheless to get health systems to buy in to the new technology. The COVID-19 pandemic, while disrupting healthcare in general, also provides a selling point as many pathologists are now working from home.
Kalorama Information's recent report Digital Pathology Markets, 2020-2025 found a vibrant market that is being propelled by the need for faster cancer detection and the enhancements that IT systems -- including artificial intelligence (AI) solutions -- provide.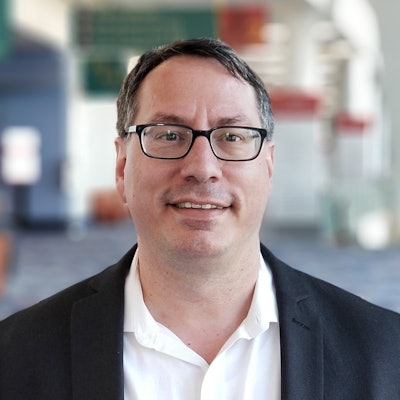 Of course, glass slides will never become obsolete. Pathology starts with a collected tissue that is treated and then placed on a slide. Therefore, glass slides are necessary, even if they are later transferred to a digital scan. Automated sample processing and slide strainers have been available for some 10 to 15 years, however end-to-end automation, digital optics, and the AI algorithms and high capacity computer power necessary to really make these systems work efficiently have only recently become available. This histology slide analysis is highly labor intensive and subjective in nature. For at least the past 100 to 150 years, technologists and pathologists have used a traditional microscope to study tissue slides to diagnose cancer and other diseases. At least this was the scenario until the commercialization of automated image capture and digital image analysis.
Histology is now following the trend already in action in other testing areas and end-to-end automation of the entire tissue process from slide preparation through to analysis and results reporting is achievable. These combined solutions enable faster turnaround time while providing standardized results.
Staining procedures provide information about gene and protein patterns that help distinguish tissue and cell attributes that demonstrate their virulence for disease progression and sensitivity to specific therapeutics. As the science of tissue slide analysis is perfected, the goal is to identify specific genes and proteins that can be used as drug targets and as diagnostic biomarkers in a fixed tissue sample. While cancer remains the main focus for tissue-based assays, these techniques are also finding applications in chromosome analyses, pathogen detection, and DNA detection in body fluids.
Kalorama's report estimates that the digital pathology market will grow from $710 million in 2020 to $1.2 billion in 2025, with growing acceptance of digital systems. Growth will accelerate between 2020 and 2021 because of disruptions related to COVID-19, and it will continue at a compound annual growth rate of 11.5%.
Impact of COVID-19
As with other lab medicine disciplines, the COVID-19 pandemic has had a surprising impact on histology and digital pathology. The pandemic has curtailed all but the most serious surgeries and cancer treatments. Thus, histology labs are receiving the most difficult of tissue samples to process. There is also a workforce shortage, with more pathologists retiring than entering the field and with many pathologists staying out of the lab due to physical distancing requirements.
On January 31, the U.S. Department of Health & Human Services (HHS) issued a declaration of a public health emergency related to COVID-19 and mobilized the operating divisions of HHS. In addition, on March 13, President Donald Trump declared a national emergency in response to COVID-19.
New rules allow greater use of digital pathology as well as the reading of the test results from remote locations as long as the test was first performed in an authorized CLIA laboratory. The rationale is that increased availability of these devices may help to facilitate continuity of patient care by preventing disruptions to critical pathology services offered by clinical laboratories, hospitals, and other healthcare facilities, and by reducing healthcare personnel contact and risk of exposure to SARS-CoV-2, the virus that causes COVID-19 infection.
Before the COVID-19 health crisis, the U.S. Centers for Medicare and Medicaid Services (CMS) regulations under CLIA restricted pathologists from making primary diagnoses remotely. The rules required pathologists to work within clinical laboratories, hospitals and other healthcare settings holding a CLIA license. The CMS temporarily suspended those requirements on March 26, enabling pathologists to review cases from remote locations.
At that time, CMS issued a memorandum to provide guidance for CLIA laboratories regarding the review of pathology slides, proficiency testing, alternate collection devices, and requirements for a CLIA certificate during the COVID-19 public health emergency. The agency emphasized that it took this step "to ensure America's clinical laboratories can respond to the threat of the COVID-19 and other respiratory illnesses to ensure patient health and safety."
The change paved the way for pathologists to review pathology slides remotely, under certain conditions. This new approach, along with the U.S. Food and Drug Administration (FDA)'s 2017 de novo market clearance of the Philips IntelliSite Pathology Solution for the review and interpretation of digital anatomical pathology slides prepared from formalin-fixed, paraffin-embedded tissue, is expected to open the door to more widespread adoption of whole slide imaging for clinical applications in the United States. Once a de novo application receives marketing authorization, other companies are able to submit 510(k) submissions for whole slide imaging.
Digital pathology market players
Leica Biosystems is a leader in this space and its products are used worldwide in hospital and reference labs, academic medical centers, and biopharma institutions. The company reports it currently has an installed base of more than 850 systems in more than 30 countries, including more than two-thirds of the top 15 rated U.S. hospitals, leading academic medical centers and reference laboratories, and two-thirds of the top 15 pharmaceutical companies.
Roche is a top player as well. Ten years ago, Roche reinforced its digital pathology business with the acquisition of Sunnyvale, CA-based BioImagene for $100 million. BioImagene has been integrated into its Ventana Medical Systems business. The acquisition put Roche on a path to dominate histopathology and to advance digital histology. Ventana can now promote FDA-cleared molecular diagnostic kits combined with a digital pathology system with FDA-cleared diagnostic algorithms specifically developed to support the Ventana assays. The combination is the foundation of the development of companion diagnostic assays tailored to predict a patient's response to its specific therapeutic drugs and those of other companies. Roche recently announced the CE-IVD uPath programmed cell death ligand 1 (PD-L1) automatic digital pathology for non-small cell lung cancer (NSCLC).
Applied Spectral Imaging (ASI) markets PathFusion, a digital pathology solution that combines whole slide imaging, digital fluorescence in situ hybridization (FISH) analysis and unique digital tissue matching of FISH with hematoxylin and eosin/immunohistochemical (H&E/IHC) samples. ASI's products are powered by the GenASIs platform, which combines image acquisition with company-developed algorithms and software tools. Founded in 1993, ASI markets, services, and supports its products in nearly 50 countries. The company reports that it has over 3,000 systems installed worldwide.
Other companies in the space include Dako/Agilent, Glencoe Systems, Sectra, Epredia, and Sunquest. These companies offer a variety of scanner hardware, storage and workflow software solutions, and algorithmic-based interpretation tools.
AI and digital pathology
AI and machine-learning applications and algorithms are at the heart of computational pathology tools. The goals for the new technologies include prediction of outcomes such as diagnosis, death or hospital readmission, and treatment response. There is also potential for improvement over standard risk assessment tools. Applications are used to review data and to uncover patterns in the data that can be used to improve analyses and uncover inefficiencies.
Denmark-based Visiopharm has been pioneering AI-driven digital precision pathology software since 2001. The company reports that biopharmaceutical companies, contract research organizations, academic medical centers, and diagnostic pathology labs all over the world use its technology for tissue-based research and diagnostics. The company markets applications with the CE Mark for a wide range of cancers.
Visiopharm has forged an alliance with Agilent Technologies whereby the companies will co-market Visiopharm's portfolio of AI-driven pathology solutions. Visiopharm and Philips signed a licensing agreement to offer Visiopharm's CE Marked breast cancer panel software algorithms with Philips' IntelliSite digital pathology.
The best known and most advanced application of AI in medicine is IBM's Watson. First introduced in 2012, IBM marketed its Watson supercomputer as having the potential to revolutionize cancer diagnosis and treatment. However, IBM has reportedly fallen far short of that goal in the past seven years, with limited impact on oncology care.
Watson's lofty programs may not have been successful but scientists have devised a number of AI-based programs and products that have teased out complex medical and clinical information to address the most pressing disease diagnostics. In spite of a still uncertain regulatory pathway, diagnostics laboratories and companies have embarked in full force in the advancement of AI-driven tests and devices. These innovations are sure to spur growth in the marketplace for digital systems.
Bruce Carlson is the publisher of Kalorama Information, part of Science and Medicine Group.
Disclosure: LabPulse.com is a sister company of Kalorama Information.