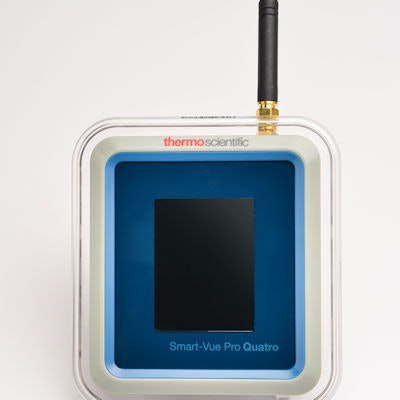 Thermo Fisher Scientific has unveiled Smart-Vue Pro, a new remote monitoring system for laboratory equipment.
Available on-premises or in the cloud, Smart-Vue Pro provides real-time, continuous monitoring of laboratory equipment parameters and immediately notifies users about off-limit measurements that could compromise the safety and integrity of samples, according to the company. It delivers notifications by email, text message, or phone call.
In addition, the system includes traceable data logging and secure user-level access to system functionality anytime over the internet, the company said. Operating on long-range wide-area network (LoRaWAN) technology, Smart-Vue Pro can also simultaneously monitor conditions across several laboratories located on different floors or buildings, according to Thermo Fisher.