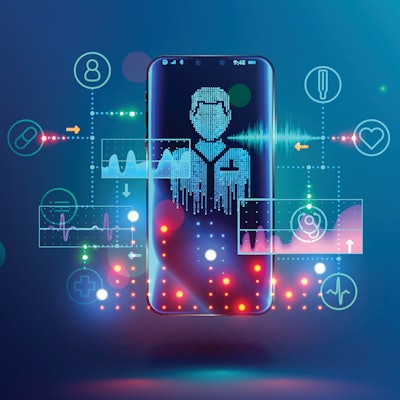 More and more, patients have direct online access to their doctors' reports. But is this a good thing? Yes and no, according to a pair of studies about pathology reports published in JAMA Dermatology on January 29.
One analysis involved a survey of 160 board-certified dermatopathologists who had taken part in a larger nationwide research study of the diagnosis of melanocytic lesions. The results were published by Dr. Joann Elmore, a professor of health policy and management at the University of California, Los Angeles (UCLA), and colleagues.
"More than 30 million [U.S.] patients presently have access to their medical records via online portals. ... As online portals become commonplace, potential benefits and challenges must be considered," Elmore et al wrote.
The mean age of the pathologist respondents was 49, and about one-half were affiliated with an academic medical center. The survey was geographically representative of the U.S., with most respondents located in the Midwest and South.
It's common for patients to contact pathologists regarding findings in pathology reports, according to the survey. Of the total, 91 dermatopathologists (57%) reported that patients had reached out to them directly. The majority -- 71% -- approved of patients having online access to pathology reports, but they also felt that if this were provided, then physicians should write with this audience in mind. For example, 36% felt it would be good to spell out terms and avoid medical jargon.
In addition, 18% of respondents thought that changes are needed when it comes to reporting findings that may turn out to be cancer. About 70% were concerned that the reports would cause worry and/or confusion for patients.
"Most participants believe that making pathologic test result reports available to patients online is a good idea; however, they also report concerns about patient worry and confusion increasing as a result," Elmore and colleagues concluded.
Training in communication with patients and guidelines for best practice may help make the most of online tools for patients, according to the researchers. They also noted the possibility of delaying access to reports to allow time for interaction with physicians to help interpret findings. There is also potential for arranging in-person meetings between patients and pathologists, as well as implementing standardized classification tools for reporting lesions.
"As reporting transparency increases, improved communication skills will be necessary for dermatopathologists to explain test results to patients clearly and prepare them for potential patient questions and reactions," the group wrote.
Patients get wrong end of the stick
In a separate study, when researchers analyzed experience with an online patient portal at a dermatology practice at Brigham and Women's Hospital in Boston, they also found room for improvement.
In the study, also published in JAMA Dermatology, the researchers asked 225 patients to interpret a deidentified pathology report and found issues with their understanding of the findings. For example, out of the 225 patients, only 12% interpreted the results correctly, wrote Dr. Alice Watson, director of quality and safety in the dermatology department, and colleagues. Furthermore, although the findings were benign, 170 (92.4%) of 184 patients found the report worrying, with the minority reporting that they were somewhat or very reassured by the results.
The patient portal in use at Brigham and Women's Hospital provides access to finalized pathology reports three days after they are delivered to the ordering clinician and facilitates secure messaging between patients and their doctors. Most of the consumers tested were highly educated and viewed themselves as having high health and tech literacy, yet their interpretations of the professional report were disappointing.
"The perception of whether the report was easy or difficult to understand was not associated with the ability to identify the correct diagnosis," Watson and colleagues wrote. "Those answering correctly were largely unclear as to the implications of the diagnosis."
Ideas for improving the communication of information to patients include autogenerated definitions of medical terminology and clearer language suitable for laypersons, the authors suggested.
"Without such changes, providing patients access to interprofessional communications may lead to confusion, heightened anxiety, and an increased administrative burden," they explained.