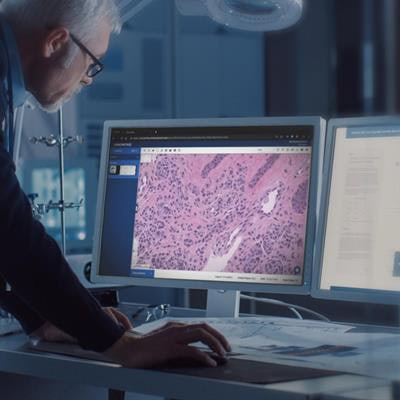 Proscia announced a collaboration with Dell Technologies on the expanded version of its Concentriq digital pathology software platform that it said will be useable and scalable for healthcare organizations of all sizes.
"The companies worked together to provide reference architectures for whole-slide image viewing and management, including Proscia's Concentriq platform, combined with ... scalable storage, and Multi-Cloud capabilities from Dell Technologies," Proscia said in a statement.
Among other things, the new platform offers centralized pathology data management, the ability to search across data in global organizations, and expanded image format support. Proscia noted that pathology is "among the last fields in medicine to go digital" and said it will need the right infrastructure and software to enable adoption.
Proscia also recently announced that its Concentriq Dx received the CE Mark in Europe for use in primary diagnosis. The product works with any scanner and laboratory information system, the company said.