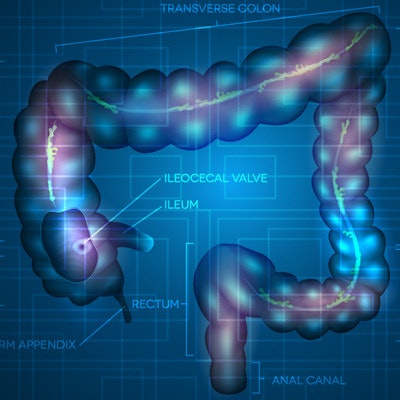 Novigenix reported high sensitivity and specificity for its ColoxPlus next-generation sequencing blood test for early colon cancer detection in a study presented at the recent European Society for Medical Oncology (ESMO) meeting.
The test incorporates the company's peripheral blood mononuclear cell (PBMC) immuno-transcriptome platform, which generates disease-specific mRNA signatures of circulating immune cells for use in predicting disease. Novigenix believes that homing in on the behavior of immune cells allows for earlier detection of cancer than focusing on tumor cells.
In a cohort of 282 trial participants, including people with colon cancers and those with no colorectal lesions, the company reported an area under the curve of 90% for a signature with 524 genes, with sensitivity of 83% and specificity of 88% for colon cancer detection.
ColoxPlus is currently being evaluated in a prospective colon cancer study called PREVASCO. Novigenix touted the improved performance of ColoxPlus over its currently marketed Colox test, which it said has been used in more than 4,000 people.
Colox is a colon cancer-specific, 29-gene reverse transcription polymerase chain reaction (RT-PCR) test, whereas ColoxPlus uses direct RNA sequencing technology in combination with a clinical diagnostic algorithm. The new test incorporates the review of more genes and considers ethnic identity.