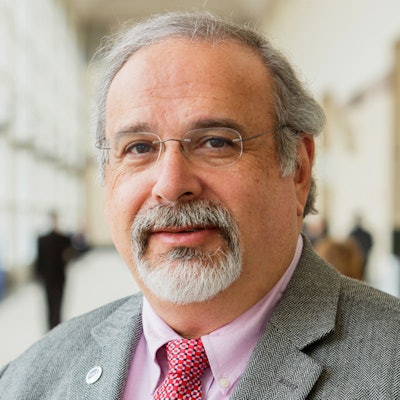 Cancer biology specialist Dr. Gene Siegal, PhD, assumed the post of president of the American Society for Clinical Pathology (ASCP) during the organization's annual meeting, held September 11-13 in Phoenix.
Siegal is a Robert W. Mowry Endowed Professor of Pathology and executive vice chair of pathology at the University of Alabama at Birmingham (UAB). He is an experimental and diagnostic pathologist who has conducted extensive research in cancer biology, according to the ASCP.
Siegal received a lifetime achievement award from the College of American Pathologists in 2017 in recognition of his contribution to research, education, and publications. He is currently a section editor for Bone and Soft Tissue Pathology and editor in chief of Laboratory Investigation, a Nature publication.
Dr. Melissa Upton, director of the Rodger C. Haggitt Gastrointestinal and Hepatic Pathology Service at the University of Washington, served as ASCP president from 2018-2019.