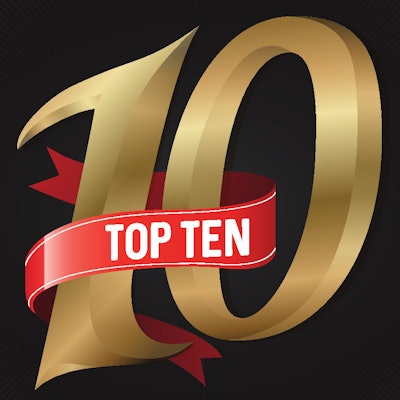 Automation, artificial intelligence (AI), and utilization management were hot topics in lab medicine in 2019, at least according to the articles that were most viewed by members of LabPulse.com for the year. In fact, three out of the top five most-read stories revolved around automation and AI.
In the No. 1 position was a story by contributing writer Joseph Constance that ran in November about how to manage the transition to lab automation. It's no surprise that lab managers are turning to automation to improve efficiency and generate new revenue as a means of compensating for declining reimbursement. Similarly, artificial intelligence promises gains in efficiency through the automation of some processes of clinical evaluation, in theory allowing more time for human analysis where it is really needed. It's early days yet for AI, and we will be following the trials and tribulations.
Throughout the year, we brought you reports in the literature of how new technologies are being applied in clinical practice to boost diagnosis, speed workflow, and/or ensure appropriate use. The top 10 of 2019 included a story about the use of machine-learning methods to predict the likelihood of normal and unnecessary results for commonly performed lab tests that are known to have low utility. Such results feed into broader efforts to cut waste in the U.S. healthcare system amid rising prices, insurance premiums, and scrutiny of provider quality.
Another story that caught readers' attention was a report about the U.S. Centers for Medicare and Medicaid Services' plan to provide broad national reimbursement coverage for next-generation sequencing (NGS) in Medicare patients to check for germline mutations.
Rounding out the top 10 were articles that zoomed in on particular professionals. The University of Pittsburgh's Dr. Ian Harrold shared ideas on how the field of pathology can improve its image. And Tufts University's Dr. Barbarajean Magnani, PhD, whom we met at the College of American Pathologists (CAP) meeting this year, discussed the genesis of her toxicologist heroine Dr. Lily Robinson.
Below is the full top 10 list of articles on LabPulse.com for 2019, as measured by member traffic. We hope you enjoyed reading these stories as much as we enjoyed bringing them to you. This was the first year in the life of LabPulse, and we look forward to many, many more.
Top 10 stories for 2019