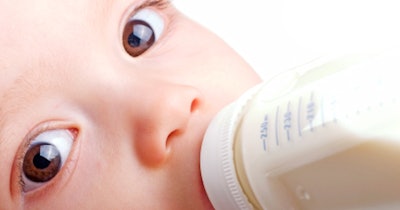 Most rare disease experts think screening for treatable genetic childhood disorders should be offered to all newborns, according to a paper published in JAMA Network Open.
Babies born in U.S. hospitals already undergo a laboratory screening test that determines their risk of developing up to 60 treatable conditions. However, increased knowledge of the genetic drivers of other diseases and the development of targeted medicines, including gene and cell therapies, for them means it is now possible to screen and treat a wider range of conditions than is covered by current tests.
While some of the treatments can potentially cure devastating genetic diseases, Mass General Brigham, in a statement to disclose the paper, noted that the addition of genomic sequencing to newborn screening programs has remained controversial. A team at Mass General Brigham ran a survey to gauge support for genomic screening, polling 238 experts last year about their views on the technique.
The survey found that 88% of the experts agreed that DNA sequencing to screen for treatable childhood disorders should be made available to all newborns. Lead author Dr. Nina Gold, a medical geneticist at Massachusetts General Hospital for Children and a member of Mass General Brigham, outlined the implications of the findings in a statement.
"Early identification of infants who are at risk for genetic disorders can be lifesaving and screening has the potential to improve healthcare disparities for affected children," Gold said. "Medical experts are now calling for more conditions to be included in newborn screening that can only be identified through DNA sequencing."
Gold and her colleagues asked further questions about what a test should cover and "reached a striking consensus about the highest priority conditions to include," the lead author said. More than 50% of the experts recommended screening for 432 gene-disease pairs that are absent from the existing test.
The genetic diseases with the highest levels of support included a lethal liver and brain disorder, the severe bleeding disorders hemophilia A and B, and an increased risk for retinoblastoma, a rare and fatal eye tumor in young children. Gold and her collaborators consolidated recommendations for over 600 genetic conditions from rare-disease subspecialists to offer clinical guidance when DNA screening was positive.
In many cases, a newborn that delivers a positive result on a screening test will need to undergo a blood test or imaging assessment to determine if the genetic marker has already started to affect the baby. It is unclear at this stage whether screening will be cost-effective or improve health outcomes. The authors of the paper identified studies to answer those questions as areas for further research.