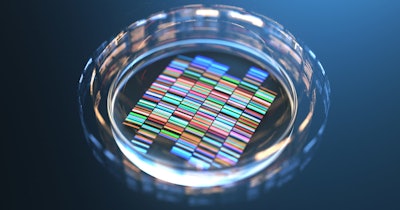 Metagenomic sequencing can slash the time needed to identify antimicrobial resistance in bloodstream infections and thereby enable patients to receive the right treatment sooner, according to research presented at the European Congress of Clinical Microbiology & Infectious Diseases, which is being held in Copenhagen, Denmark, from April 15 to 18.
Scientists currently identify the pathogens causing an infection by running culture and sensitivity tests, most of which take one to three days to complete. The two-step process requires labs to isolate the pathogen and then expose it to a range of antibiotics to see which therapies are effective, as well as to help physicians predict which dose and route of administration will work the best.
During the lag between taking a sample and getting results, physicians lack the information they need to effectively treat the patient. Delayed treatment is associated with worse outcomes, creating a need for diagnostics that accelerate time to insight.
Researchers at the University of Oxford have identified metagenomic sequencing as a way to speed up the diagnostic pathway. By sequencing all the genetic materials in a sample, metagenomics could reveal the pathogens that are causing the illness faster than in the traditional two-step process.
To test that idea, the collaborators used Oxford Nanopore's GridION platform to sequence the DNA in 210 positive and 61 negative blood culture specimens. The specimens were randomly selected from the samples sent to Oxford University Hospital's microbiology laboratory for analysis between December 2020 and October 2022.
Sequencing identified 99% of infecting pathogens, including polymicrobial infections and contaminants, and correctly determined that all of the culture negative samples were free from infecting pathogens. In some cases, metagenomics performed better than the traditional approach, detecting probable causes of infection missed by routine cultures and identifying uncultivable species.
Metagenomics detected antibiotic resistance in the 10 most common causes of infections. Across a sample set that featured 741 resistant and 4,047 sensitive combinations of antibiotics and pathogens, sequencing and culture-based testing delivered the same results 92% of the time. Using raw reads after two hours of sequencing, overall agreement was 90%.
Sequencing in this instance delivered results much faster than the traditional approach. The average time from sample extraction to sequencing was four hours. Complete antimicrobial resistance predictions took another two hours. As such, sequencing provided actionable resistance results 18 to 42 hours earlier than the conventional two-step process.
However, as the researchers acknowledge, further work is needed before metagenomic sequencing is used widely to diagnose bloodstream infections. In a statement, David Eyre, professor of infectious diseases at the University of Oxford, said his team is working to "overcome some of the remaining barriers to metagenomic sequencing being used more widely, which include its current high cost, further improving accuracy, and creating improved laboratory expertise in these new technologies and simpler workflows for interpreting results."