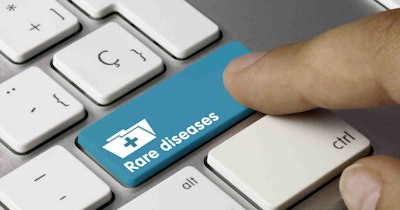 Illumina on Monday announced the release of Connected Insights, a cloud-based software enabling tertiary analysis for clinical next-generation sequencing (NGS) data.
The software is designed to streamline interpretation and reporting from a range of assay types, Illumina said, adding that the product enables labs to scale up the use of NGS and reduce turnaround time of clinical reporting through integration of third-party knowledge bases.
Connected Insights enables labs to connect to a network of more than 45 third-party knowledge sources that provide digital directories for precision oncology, illustrating connections between cancer variants and therapies, citing evidence, and aiding analysis of complex cancer genomic profiles.
The software can also link users to regional guidelines, clinical trial databases, drug labels, and a private, bespoke collection of data from previous cases within the customer's lab -- all of which informs the generation of clinical reports for providers.
The new software expands on Illumina's Connected Software portfolio. The initial release will support somatic oncology applications, coinciding with the increasing use of comprehensive genomic profiling (CGP) for advanced tumors. Ultimately, the software will support a range of applications and soon include whole-genome sequencing (WGS) for rare diseases.
"We're seeing growing demand for NGS testing in healthcare systems, and with that comes the need for interpretation of large genomic data sets with complex health implications in a landscape of frequently changing guidelines and drug approvals," Rami Mehio, head of global software and informatics at Illumina, said in a statement.
Mehio noted that Illumina and its peers are working to reduce the barriers to access and adoption of NGS testing -- including cost, workflow, and reimbursement. He added, "As those barriers diminish, and clinical adoption of NGS matures, the need to bridge great volumes of data with manageable and clinically meaningful reporting becomes more critical for our customers."
Connected Insights is commercially available in a limited number of countries and undergoing beta testing in the U.S.