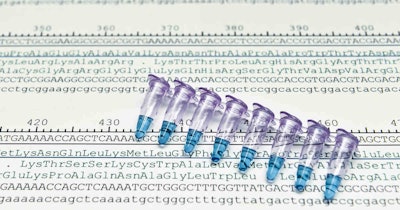 Agilent Technologies on Monday announced the release of an on-deck thermal cycler (ODTC) that integrates with its Bravo NGS automated liquid handling platform.
The new ODTC enables the Bravo NGS platform to incorporate thermal cycling into an automated workflow for next-generation sequencing (NGS), end-point polymerase chain reaction (PCR), and cell-based applications. The firm noted in a statement that the on-deck thermal cycler increases "walk-away" time, freeing time up for operators to concentrate on higher-level tasks.
"The on-deck thermal cycler enables more seamless workflows on Bravo NGS platforms by eliminating multiple touch points where users must remove a microplate from the Bravo deck and place it on an offline, third-party thermal cycling instrument," Lars Kristiansen, general manager of Agilent's Automation Solutions Business, said in a statement. "Adding an ODTC to the Bravo platform extends walk-away opportunities, improves performance, and enhances ease-of-use with preprogrammed protocols."
Agilent modular systems are designed to integrate with each other; the firm noted that the Bravo NGS platform with the new ODTC integrates with Agilent's SureSelect reagents, further optimizing NGS workflow efficiency and flexibility.