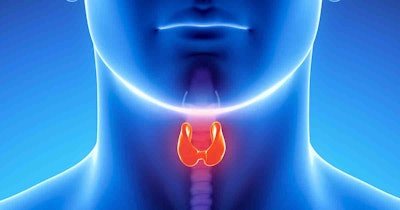 Veracyte on Thursday announced clinical practice performance findings for its Afirma Genomic Sequencing Classifier (GSC), which were published this month in The Journal of Clinical Endocrinology & Metabolism (JCEM).
According to Veracyte, data from a meta-analysis of 13 independent studies show that its Afirma GSC can accurately rule out thyroid cancer in patients with indeterminate thyroid nodules. Further, when the test identifies a nodule as suspicious, the patient's risk of malignancy is consistent with, and higher than, that reported in the test's original clinical validation study.
"The original Afirma GSC clinical validation study demonstrated that the genomic test provides reliable, accurate information to help inform important thyroid nodule diagnoses," said Dr. Christian Nasr, the lead author on the study, in a statement. "Our analysis found that the test performs just as well – and on some measures better – in clinical practice."
Among the 1,976 patients with indeterminate thyroid nodules included in the meta-analysis, researchers found that the Afirma GSC's real-world ability to identify benign nodules with high sensitivity and high negative predictive value for thyroid cancer was similar to the clinical validation study results (97% vs. 91% and 99% vs. 96%, respectively).
Veracyte added that the meta-analysis data show that the Afirma test's performance surpasses that shown in the clinical validation study when predicting the risk of malignancy in nodules labeled suspicious (65% positive predictive value vs. 47%).