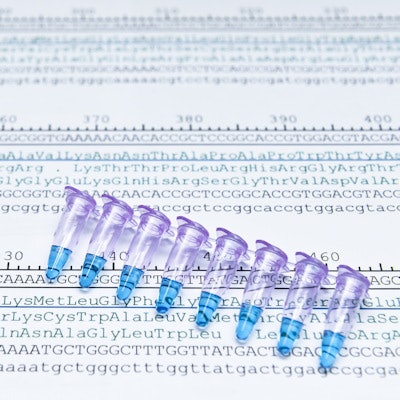 DNAnexus and Twist Bioscience on Wednesday announced a collaboration aimed at reducing the time to design, validate, and commercialize next-generation sequencing (NGS)-based diagnostic tests.
As part of the collaboration, Twist customers can simplify data analysis after sequencing using the integrated DNAnexus platform with Twist's NGS Methylation Detection System and Unique Molecular Identifier (UMI) Adapter System, the firms said.
Twist's NGS Methylation Detection System provides sample preparation and target enrichment for identifying methylated regions in the human genome using highly sensitive hybridization capture-based technology that can be integrated into diagnostic tests, the firms added.
Rare diseases, cancers, and other disorders can be identified by unique methylation patterns within samples.
While the Twist UMI Adapter System detects low-frequency variants in low-input sample sources such as cell-free DNA (cfDNA) and can be used to enable cancer research, the DNAnexus platform allows users to explore and analyze complex datasets in a single, scalable, cloud-based environment.
According to the companies, the new workflow can also be used to better characterize and understand the genetic mechanisms linked to specific conditions including cancer, neurodegeneration, and rare diseases.