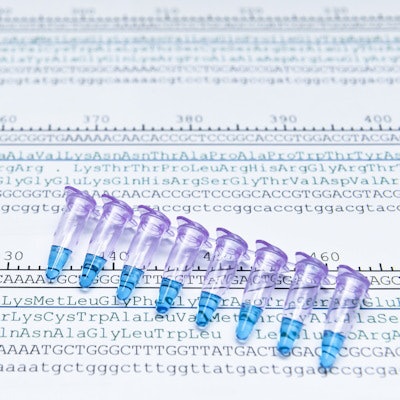 A whole exome sequencing study has unveiled the genetic factors that make people more susceptible to the novel coronavirus and more at risk for severe infection, Italian researchers reported on June 6 at the European Society of Human Genetics annual meeting.
The study evaluated genomic samples taken from 130 COVID-19 patients treated at the University Hospital of Siena, Italy, and other institutions in Tuscany. The data analysis is part of a broader countrywide project to identify genetic factors that influence clinical outcomes in patients with COVID-19.
Researchers took an individualized approach, identifying on average three pathogenic mutations for each patient, reported Dr. Alessandra Renieri, PhD, director of the medical genetics unit at University Hospital Siena, and colleagues. The data show the relation of variations in genes with outcomes and support angiotensin-converting 2 (ACE2) enzyme as a major treatment target for COVID-19, they concluded.
"All our Covid patients have an intact ACE2 protein, and the biological pathway involving this gene remains a major focus for drug development," Renieri said in a statement released by the European Society of Medical Genetics.
Another 2,000 samples from COVID-19 patients will now be evaluated as part of the research project.