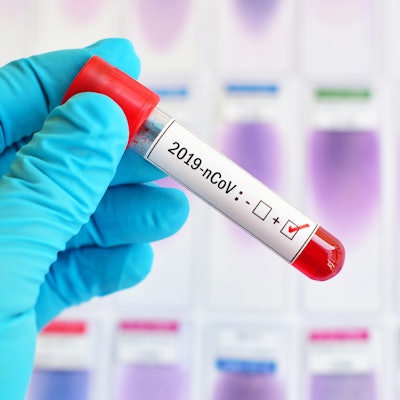 Qiagen has shipped test kits for the novel coronavirus now known as SARS-CoV-2 (formerly 2019-nCoV) to four hospitals in China, and it is in the process of shipping tests to public health bodies in Europe, Southeast Asia, and the Middle East.
The company's QIAstat-Dx Respiratory 2019-nCoV test differentiates the novel coronavirus from 21 other viral and bacterial pathogens associated with serious respiratory syndromes, Qiagen said. It is a version of Qiagen's respiratory panel that was expanded to include the novel coronavirus based on publicly available sequencing information for SARS-CoV-2.
Qiagen's test can be used with the QIAstat-Dx analyzer for fast processing, with results delivered in approximately one hour, the company noted in a statement. The hospitals in China will test the product, following evaluation at the Bichat-Claude Bernard Hospital in Paris, Qiagen said.
The test will have the CE Mark in Europe, and the company is in the process of applying for an emergency use authorization (EUA) in the U.S., as well as other countries.