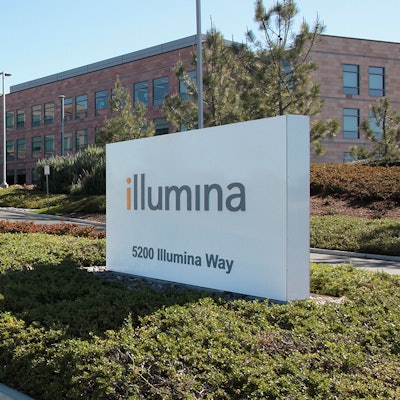 Illumina reported record sales of sequencing systems and 10% revenue growth in the fourth quarter of 2019.
Revenue rose 10% to $953 million, compared with $867 million in the fourth quarter of 2018. The company reported consolidated net income of $239 million in the fourth quarter, up by 20.7% from $198 million in the same period a year ago.
For the 2019 fiscal year, total revenue rose by 7.4%, from $2.7 billion to $2.9 billion, and consolidated net income was up by 26.6%, increasing from $782 million in 2018 to $990 million in 2019.
In 2019, the company shipped a record number of sequencing systems -- 2,400 -- amid strong demand for high-throughput NovaSeq and midthroughput NextSeq models, the company noted in a statement. In January, the company announced the release of the NextSeq 1000 and NextSeq 2000 sequencing systems, as well as a new collaboration with Roche that will span 15 years.