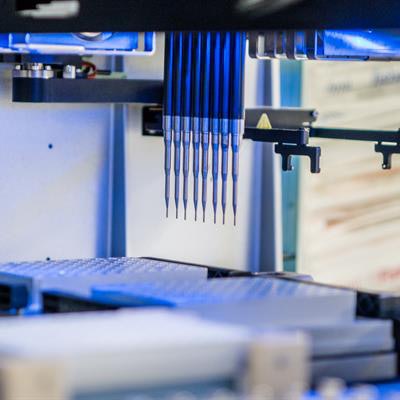 A marketed next-generation sequencing (NGS) blood test identified life-threatening bloodstream infections in hospitalized pediatric cancer patients, researchers reported online December 19 in JAMA Oncology. The pilot study illuminates a future use for clinical sequencing for conditions that are common in hospitalized patients.
The prospective study of 47 patients evaluated the sensitivity and specificity of the plasma microbial cell-free DNA sequencing (mcfDNA-seq) Karius test for identifying bloodstream infections three days prior to symptoms. The subjects were younger than 25 with relapsed or refractory leukemia treated at St. Jude Children's Research Hospital in Memphis, TN.
"Strategic implementation and continued technological advancements may enable the use of mcfDNA-seq to guide preemptive therapy and reduce infection-related morbidity and mortality in high-risk immunocompromised patients," wrote Dr. Charles Gawad, PhD, a specialist in oncology and computational biology at St. Jude, and colleagues.
In search of a predictive tool
The test was developed by infectious disease genomic testing specialist Karius of Redwood City, CA, and is commercially available in the U.S. and Brazil. According to the company, it was designed to identify more than 1,000 clinically relevant bacteria, DNA viruses, fungi, and parasites.
Serious bloodstream infections are at the top of the list of concerns for cancer patients. The mcfDNA-seq test used in the study is among the diagnostics that show promise for predicting these infections ahead of time, though none have been systematically evaluated for this purpose, Gawad and colleagues noted.
The median age of participants in the trial was 10 years. Among the 47 patients studied, 12 people had 19 cases of bloodstream infection. Of the episodes of bloodstream infection, eight included signs of sepsis, and urgent intervention or admission to an intensive care unit was needed in seven cases. Broad-spectrum antibiotics are sometimes administered to prevent serious infections, and in this study, they were given in 17 of the 19 episodes.
In a blinded fashion, the St. Jude researchers tested samples taken during the week before and at the time of onset of episodes of bloodstream infection, as well as negative control samples from study participants who did not have an infection.
Samples were available for 16 episodes. The mcfDNA-seq test identified the responsible pathogen for 12 of the 16 episodes, based on samples taken three days prior to the bloodstream infection. The results equate to a predictive sensitivity of 75% for all bloodstream infections and 80% for bacterial bloodstream infections, the researchers reported.
The findings suggest that mcfDNA-seq testing can "identify clinically relevant pathogens days before onset of attributable symptoms," they wrote.
As for the patients in the study who did not have bloodstream infections, testing was negative for life-threatening infections in 27 out of 33 samples. For the most part, the concentration of bacterial DNA, which was measured in molecules per microliter, was lower in the negative control samples than in samples from those with bloodstream infections.
The results for the negative controls suggest a specificity of 82% for bacterial or fungal infections and 91% for any common pathogen, according to the authors.
"A specificity of 82% would make mcfDNA-seq screening impractical because of the high false-positive rate; specificity might be improved by excluding uncommon [bloodstream infection] pathogens, applying quantitative break points, or performing short interval repeat testing," Gawad and colleagues suggested.
Turnaround time for results would also need to be much faster, and this could also boost sensitivity, they noted.
"Once these challenges are overcome, implementation of predictive mcfDNA-seq has the potential to significantly reduce treatment-related morbidity and mortality of pediatric cancer patients and could potentially be applied to other immunocompromised patient populations," the group concluded.