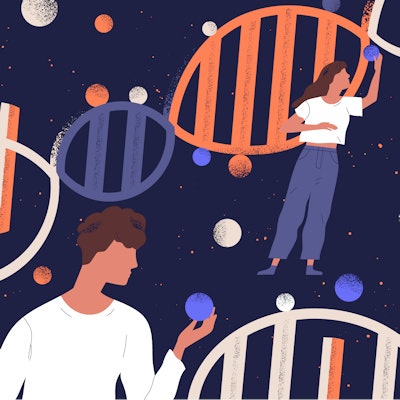 The American Association for Cancer Research (AACR) is launching a $36 million research project in collaboration with big pharma to expand its Genomics Evidence Neoplasia Information Exchange (GENIE) clinical genomics databank.
The GENIE registry is a publicly accessible source of clinical and genomic data that fosters sharing between international organizations. Currently, it includes genomic sequencing data for almost 71,000 cancer patients, along with demographic and other data and the type of tumor sample.
The AACR said the cash injection will support an expansion of GENIE to incorporate many other types of data, including treatment history, tumor pathology, and clinical outcomes. Initially, the additional data will be gathered for 8,000 patients with particular tumor types from three academic institutions involved in the project: the Dana-Farber Cancer Institute, Memorial Sloan Kettering Cancer Center, and Vanderbilt-Ingram Cancer Center.
The ultimate plan is to quickly expand efforts and gather deidentified data for 50,000 patients with a wide range of cancers treated across GENIE participating centers.
Nine large biopharmaceutical companies will be active participants with project governance roles:
Amgen
AstraZeneca
Bayer HealthCare Pharmaceuticals
Boehringer Ingelheim
Bristol-Myers Squibb
Genentech
Janssen Research & Development
Merck
Novartis