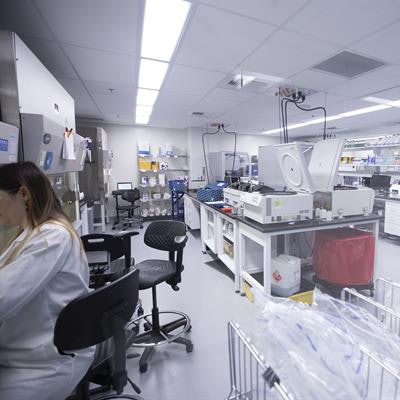 Adaptive Biotechnologies' clonoSeq next-generation sequencing test for minimal residual disease (MRD) will be used as the preferred test for Amgen's marketed and investigational drugs for blood cancers through a new four-year global agreement.
MRD-negativity is an increasingly important marker of treatment response in cancer drug development. Per the deal, Adaptive will provide MRD testing and analysis to inform Amgen's drug development and receive annual development fees, sequencing payments, and milestone payments.
The two companies have been working together since 2016 on research in acute lymphoblastic leukemia (ALL). Amgen's blinatumomab (Blincyto) is a type of bispecific antibody approved by the U.S. Food and Drug Administration in March 2018 for treating children and adults with B-cell precursor ALL in remission and with minimal residual disease of at least 0.1%.
In a statement about the latest deal with Amgen, Adaptive said it plans to build the evidence base for MRD across multiple new treatments and types of blood cancers. In addition to blinatumomab, Amgen markets carfilzomib (Kyprolis) for multiple myeloma.