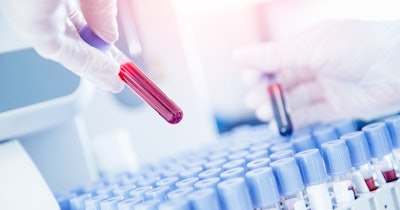 Curative on Monday announced the spin-off of Sensible Diagnostics, aimed at commercializing a point-of-care polymerase chain reaction (PCR) testing platform, the Sensible PCR Platform.
While Curative's initial focus has been diagnostics, with the company coming to the forefront in testing during the COVID-19 pandemic, it has moved into providing healthcare service plans. It recently launched an employer-based health insurance plan in Texas with zero out-of-pocket cost for members.
Sensible Diagnostics is utilizing the experience Curative has gained with its diagnostics business during the pandemic. The firm said it has run more than two million molecular point-of-care COVID-19 tests, and its PCR platform has a 10-minute time-to-result.
"We learned a lot about diagnostics testing from the pandemic, and in conjunction with our extensive knowledge in the field, we wanted to build a PCR testing platform that would deliver on speed and accuracy while keeping costs low," Ernest Templin, CEO and co-founder of Sensible Diagnostics, said in a statement. "This platform has a pricing structure that is competitive with lateral flow testing and delivers a PCR test result that is exactly the same as one you would get from a lab."
The firm aims to launch the platform with a respiratory test and has plans to incorporate other types of infectious disease tests.
Additionally, Sensible Diagnostics is preparing to launch a Series A funding round.