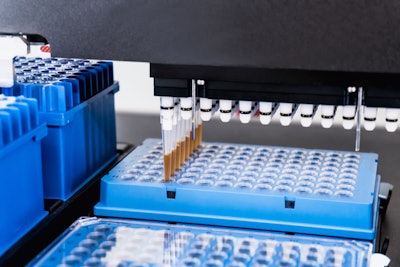 Standard BioTools on Thursday announced the launch of the X9 Real-Time PCR System, which leverages its microfluidics technology to reduce experimental costs and accommodate relevant applications and chemistries.
X9 enables high data output with more than 9,000 individual nanoliter-volume reactions in a single run, ensuring cost-effective, comprehensive sample profiling with minimal operator contribution, the firm said.
Instead of using 96 plates, X9 can reduce an experiment to a single integrated fluidic circuit. The X9 platform streamlines laboratory processes by integrating reaction setup into an automated workflow that generates up to 46,080 datapoints per eight-hour shift, Standard BioTools added.
"Even with ongoing challenges of labor shortages and limited resources, labs are pressed to maintain the same level of output," Michael Egholm, president and CEO of Standard BioTools, said in a statement. "X9 can help solve these issues by empowering these labs to work within their resources and do more with less."