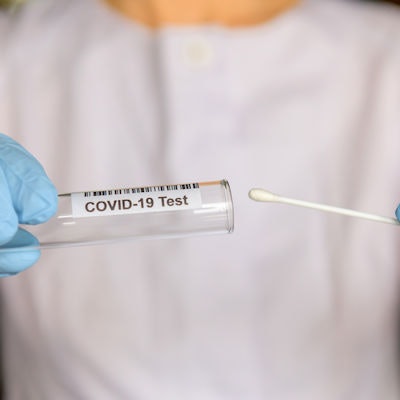 An article in the Wall Street Journal claiming that clinical labs in the U.S. are limiting who has access to COVID-19 tests has drawn criticism from lab specialists who say it oversimplifies what's going on as cases rise due to the SARS-CoV-2 omicron variant.
The article claims that labs are rationing access to polymerase chain reaction (PCR) tests to ensure access for patients who are showing symptoms of COVID-19 or who have other health concerns have access to a test and are able to quarantine or get treatment quickly. The WSJ noted that labs are starting to report challenges in obtaining testing materials, such as reagents and swabs, because of the recent increase in testing demand.
Finally, the article noted that some laboratories, including Labcorp, reported test turnaround times of one to two days, while Quest Diagnostics reported a turnaround time of two to three days, up from a day.
What's more, positivity rates for tests are at rates between 25% to 40%. This is making it impossible to use test pooling, which can enable labs to increase throughput by running a single test on multiple individuals at once, and is only allowing labs to follow up on batches that have positive results.
The story claimed the steps could exacerbate the spread of COVID-19 if infected people are going untested and return to the community without knowing whether or not they have the disease.
But a number of clinical lab specialists took issue with the article, including one commenter on Twitter who said the story mischaracterizes how sample pooling works.
Yo @WSJ maybe try again on this tweet. That's not what the lab leaders said. Labs are testing EVERY sample that comes. They trying to avoid being overrun by more samples that can be processed so may only collect from symptomatic pts. But that's not click bait-y I guess?? https://t.co/RwSjGb0LpR

— Karissa Culbreath (@KarissaPhD) January 9, 2022