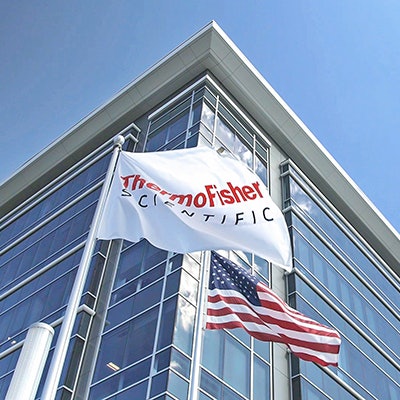 Thermo Fisher Scientific announced it has completed a U.S. Food and Drug Administration listing to launch its Applied Biosystems QuantStudio 5 Dx real-time polymerase chain reaction (qPCR) system. The new system simplifies molecular diagnostic workflows for infectious disease, oncology, and COVID-19 testing, according to the company.
Clinical diagnostic and hospital laboratories across the U.S. have ramped up PCR testing over the last year in response to the global COVID-19 pandemic. These laboratories are now seeking solutions to continue to screen for COVID-19 after emergency use authorizations (EUAs) for SARS-CoV-2 assays expire.
Thermo Fisher's new PCR system includes a simplified, efficient workflow that minimizes steps to deliver quality results in as little as 30 minutes and it comes in a compact footprint that can fit in any lab, the company said in a statement.