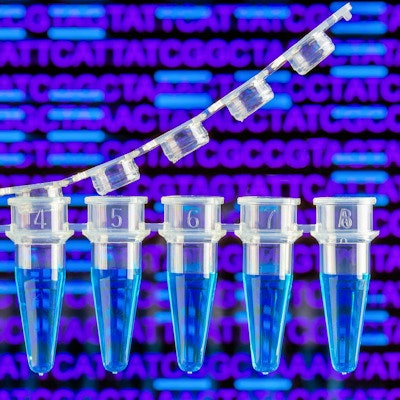 The U.S. Food and Drug Administration (FDA) has granted Abbott an emergency use authorization (EUA) for its Alinity m Resp-4-Plex molecular assay to detect and differentiate SARS-CoV-2, influenza A, influenza B, and respiratory syncytial virus (RSV) in one test.
The test only requires one swab (anterior nasal or nasopharyngeal) collected by a healthcare provider or an anterior nasal swab specimen that is self-collected at a healthcare location. The assay runs on Abbott's high-volume Alinity m system, which uses polymerase chain reaction (PCR) technology.
The EUA also covers the testing of asymptomatic COVID-19 individuals and a pooling claim to allow five samples to be tested at the same time.
The Alinity m Resp-4-Plex molecular assay already has the CE Mark and is available outside the U.S.