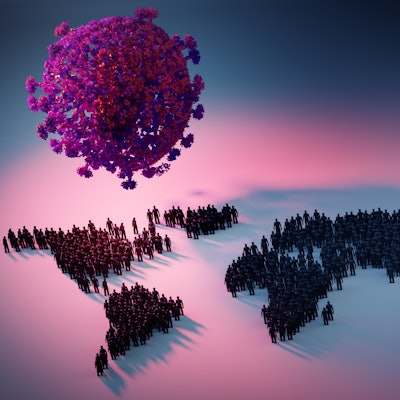 The COVID-19 variant B.1.1.7 has landed in Seattle, and lab Atlas Genomics discovered it using a three-target polymerase chain reaction (PCR) assay.
The variant has a small deletion in its genome that causes the S gene escape detection by the COVID-19 PCR test. If the S gene "drops out" and the other two targets are positive, this may be indicative of the presence of the B.1.1.7 variant.
Being able to detect the variant using a PCR assay means labs don't have to wait a week or longer to get the variant confirmed through RNA sequencing, Atlas Genomics said.